Ten years volyage,
Dreaming the future!
On the afternoon of August 22, 2018, with beautiful singing, cheerful laughter and warm applause, APT the 10th anniversary celebration of Siemens grandly held, with the theme of "Ten Years volyage, dreaming the Future".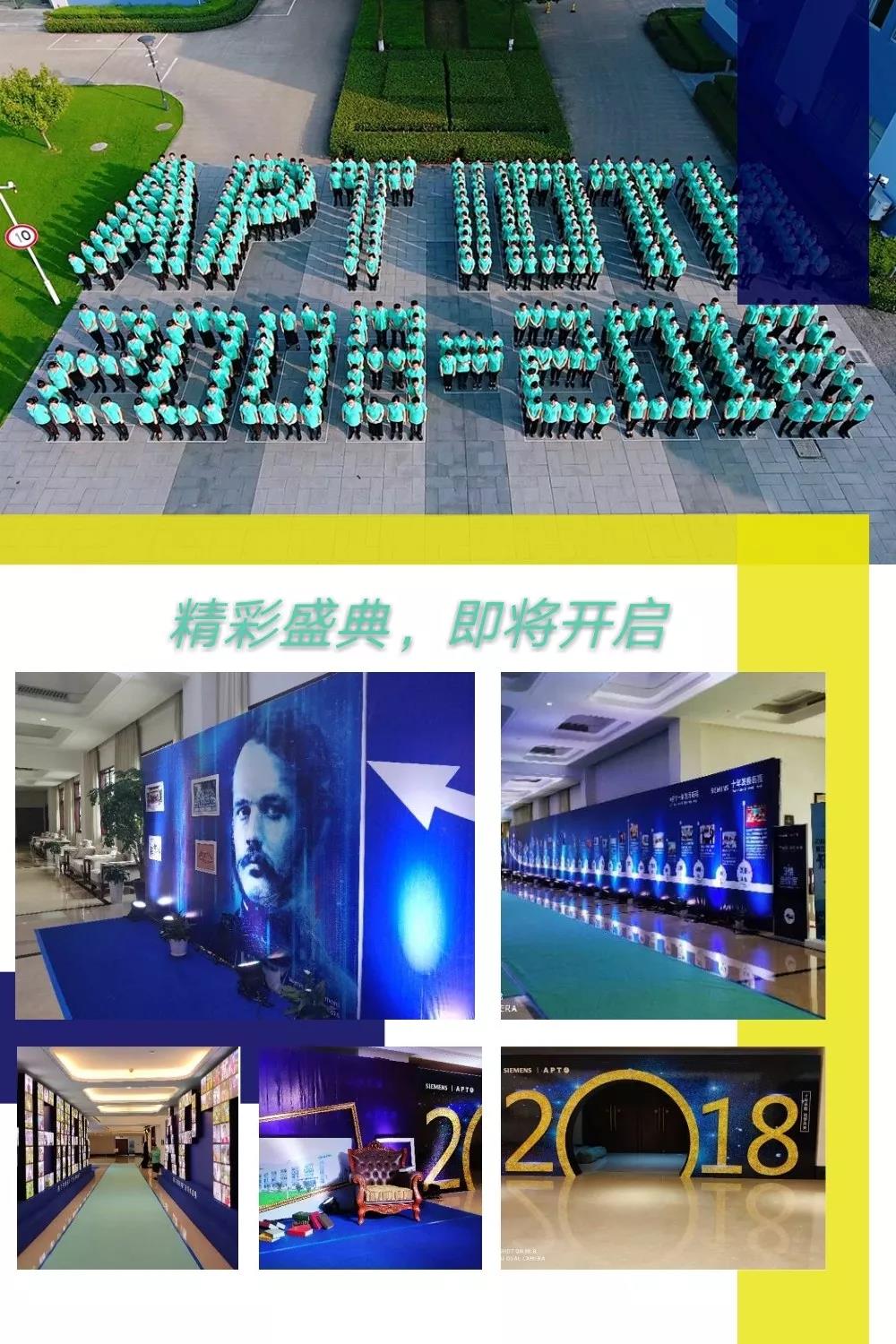 The celebration began in the video of sincere congratulations from various departments.
Mr. Han Zhenhua, General Manager of APT, and Mr. Yao Junkai, Manager of Tiantai Branch, jointly delivered welcoming speeches and reviewed the development process of the company in the past ten years through a short film.
The steady development of the company in the past ten years can not be separated from the selfless dedication and sincere perseverance of all employees.
Mr. Han and Mr. Yao thanks everyone for hard work, and also hope that everyone can continue to work hard to achieve higher goals in the future.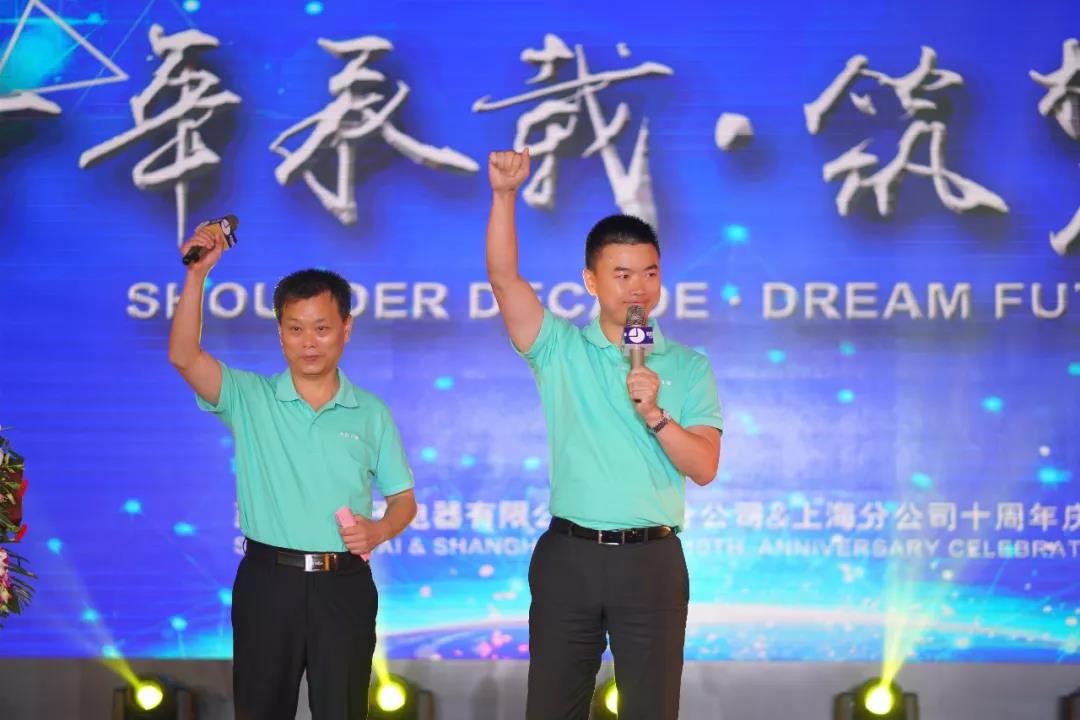 And, APT' HQ - Suzhou SIEMENS management office, and DF CP CEO Mr. Kaul also expressed their full affirmation of APT's achievements and their sincere wishes and earnest expectations for APT's future development.
In particularly, Mr. Grosch, General Manager of Suzhou SIEMENS, has prepared his Chinese speech carefully, which has brought all guests extra surprises and impressives.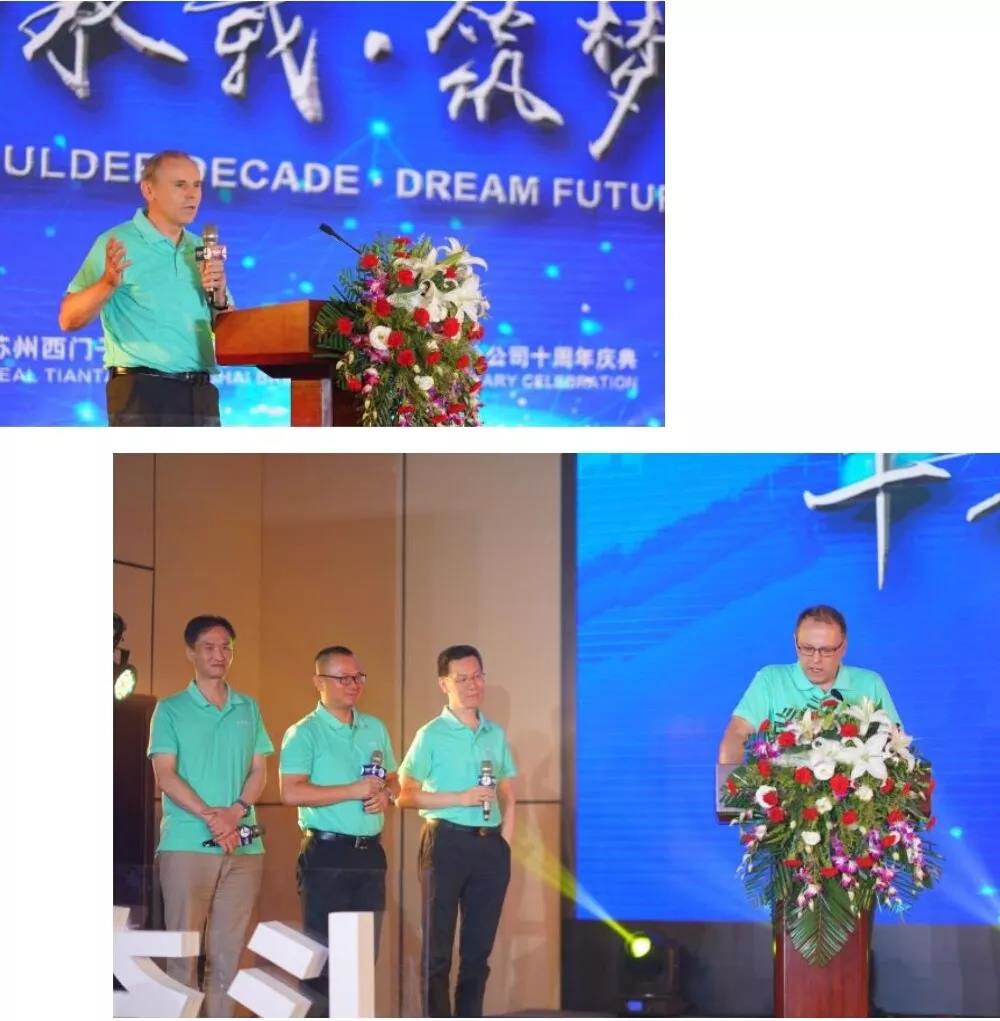 With the brilliant fireworks blooming in the background, leaders at all levels jointly pressed the button of the launching ceremony, and the "APT 10 YEARS" composed of the company's products was instantly lit up, winning the applause of the staff present.
It is worth mentioning that the design and production of the launching ceremony platform are all completed by the technical department of Tiantai Branch. The key materials produced also use the products made by the company. It is unique.
At this time, a warm happy birthday song sounded, a huge birthday cake about 1.5 meters was slowly launched, the rooftop management on behalf of all staff cut the birthday cake symbolizing the company's good, everyone raised their glasses together to celebrate, wish the company a happy 10th birthday.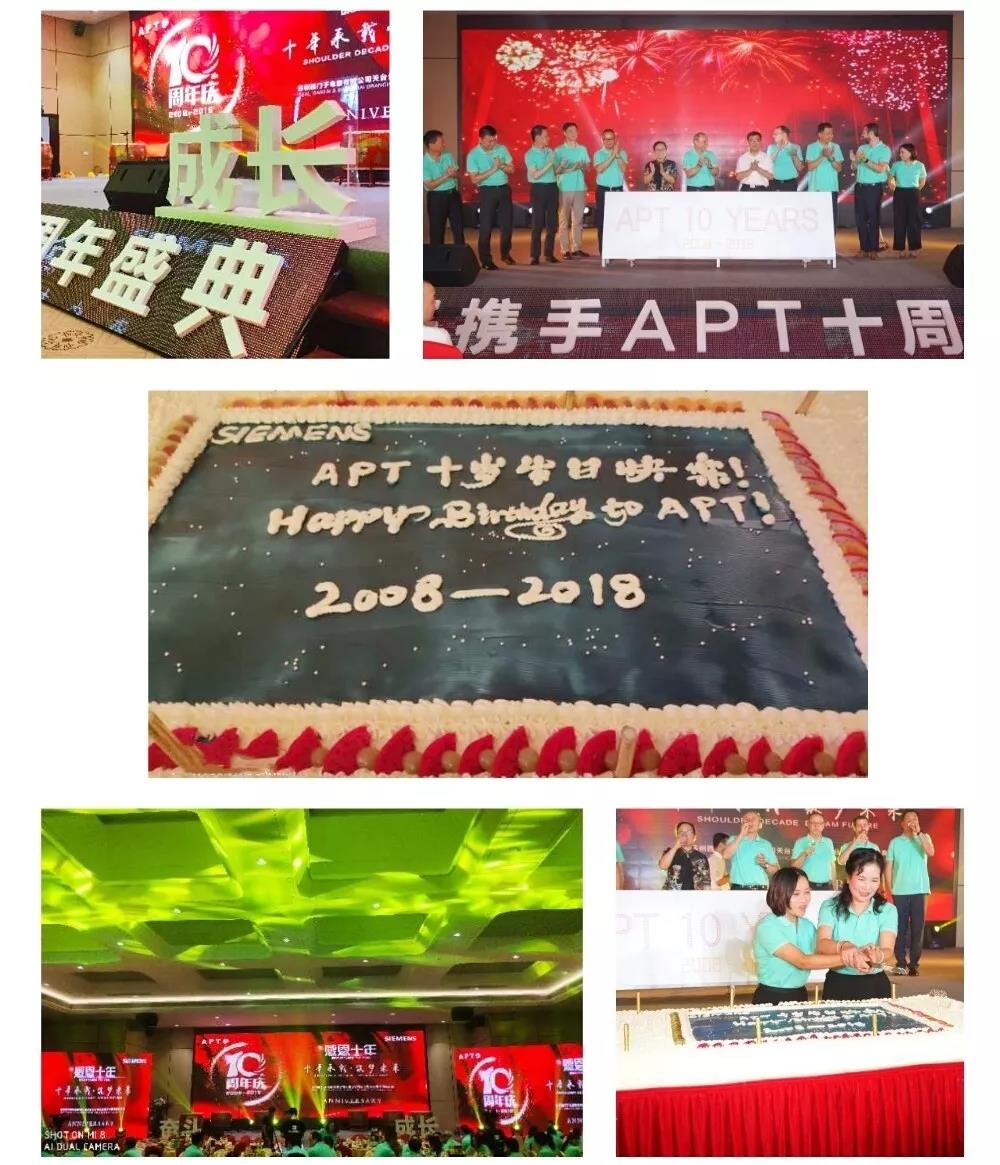 Then, the company staff self-edited, self-directed, self-acting various wonderful programs have come on the stage.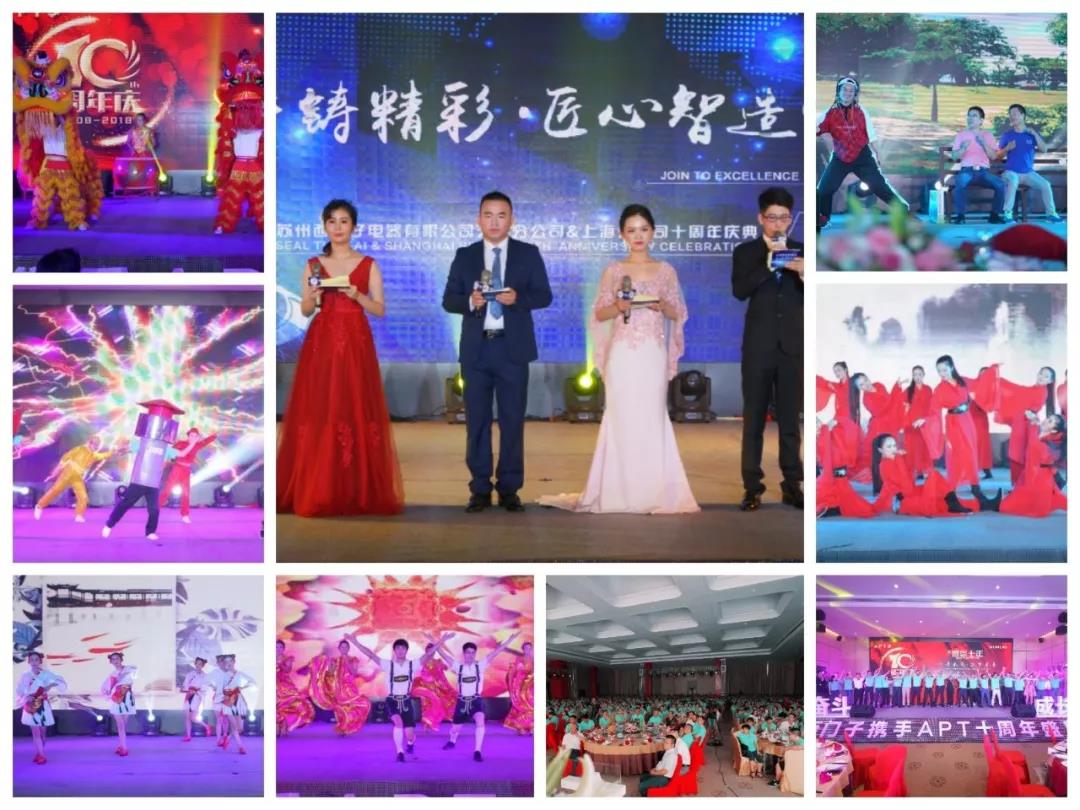 Besides the splendid performances, APT also delivered speeches for outstanding employees who have served the tenth anniversary, giving for long-term service awards, and interpenetrated knowledge contest and Wechat interaction. APT employees'loyalty, unity, self-discipline and enthusiasm also left a good impression.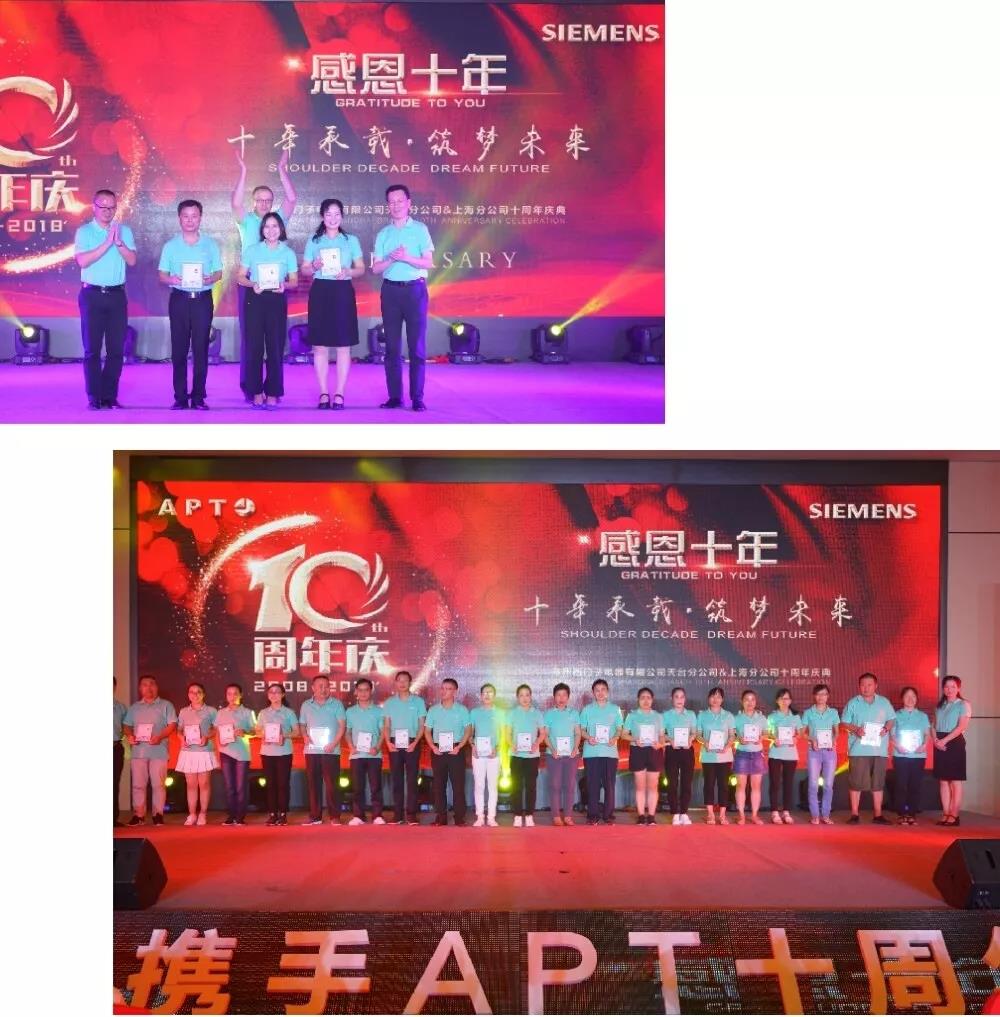 Memory will be fixed, but beauty will last forever. From now on, APT has set a new starting point. APT people will never forget their first heart, forge ahead, stick to innovation, sail in breakthroughs, witness the company's continuous creation of brilliant new course, and write the company's next decade together.