Miniature circuit breakers are widely used in industry, commerce, high-rise buildings and residential buildings because of their track installation, modular size, diversified functions, artistic modeling and safe use. The article will introduce which brands of miniature circuit breakers are frequently used in 2020, in no particular order.
Schneider
Schneider Electric Co., Ltd. is a global electrical enterprise headquartered in France. It is a global expert in energy efficiency management and automation. It has been focusing on the development of power and automation for many years. Miniature circuit breaker product series include: A9 series, resi 9 series, E9 series, C65 series.

Schneider miniature circuit breakers
ABB
Abb is a power and automation technology company established in Zurich, Switzerland in 1988. It mainly provides solutions to improve performance and reduce adverse environmental impact for industrial and power industry customers. Small circuit breaker series include: S200 series, Sh200 series, sf200 series, se200 series, sj200 series.

ABB miniature circuit breakers
Siemens
Founded in 1847, Siemens AG of Germany is the world's leading enterprise in the field of electronic and electrical engineering. Miniature circuit breaker series include: 5sy series, 5sn series.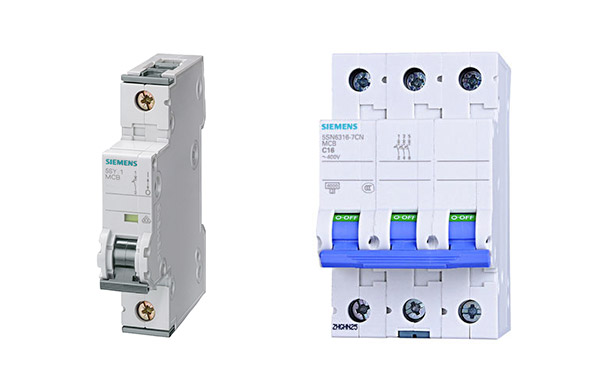 SIEMENS miniature circuit breakers
Nader
Nader was a leading electrical brand in China with January 7th, 1999, Shanghai, China. Mainly to provide customers with safe, reliable, environmental protection and energy-saving low-voltage electrical components. Small circuit breaker series include: ndb1 series, ndb2 series, ndb6 series.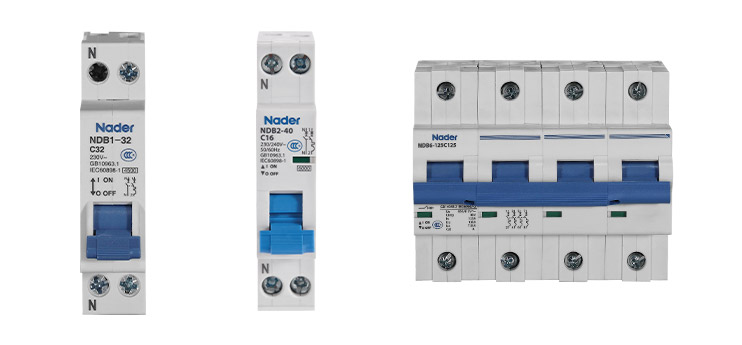 Nader miniature circuit breakers
Changshu Switchgear
Changshu Switchgear MFG. Co., Ltd. is a famous professional electrical manufacturing company in China. It mainly produces high and low voltage electrical components, electronic products and complete sets of high and low voltage switchgear. The company's products are widely used in electric power, machinery, metallurgy, petrochemical, textile, construction, shipping and other fields. Miniature circuit breaker series include: CH3 series.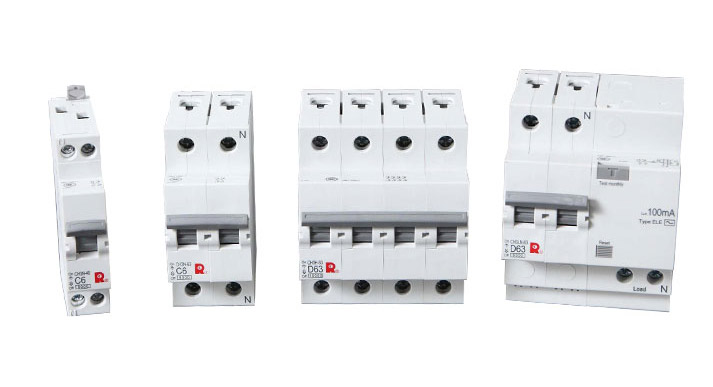 Changshu Switchger miniature circuit breakers
Chint
Chint focuses on the R & D, production and sales of more than 100 series and more than 10000 specifications of low-voltage electrical products such as distribution appliances, control appliances, terminal appliances, power supply appliances and power electronics, and has provided reliable products and services for more than 130 countries. The series of miniature circuit breakers include nbe7 series, nb3 series and Nb6 series.

Chint miniature circuit breakers
Himel
Himel is a multinational manufacturer and provider of electrical products successfully combining global expertise with local knowledge. Miniature circuit breaker series include: HDB series.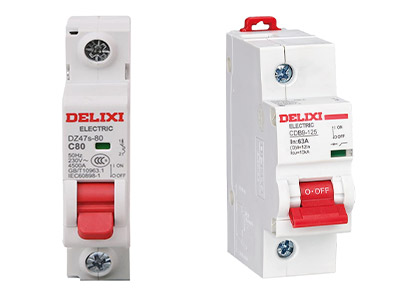 Himel miniature circuit breakers
Tengen
Tengen Group Co., Ltd. is specialized in low-voltage distribution and industrial control electrical appliances, intelligent instruments, power supply appliances, frequency converters, high-voltage electrical appliances and building electrical appliances. Small circuit breaker series include: tgb1n series, tgb3 series, teb5 series.

Tengen miniature circuit breakers